Exceptionally High Level of Professionalism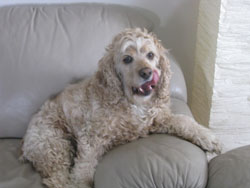 "For me there is no better feeling than the peace of mind I have everyday knowing that Phil is taking care of Jimmy and Timmy. It is not only his exceptionally high level of professionalism and reliability, his daily updates or his attention to every little detail, it is the fact that Jimmy and Timmy love him! For some dog walkers it is just a job – for Phil it is pure love."
Susie
Hamilton, Ontario
Testimonials
Peace of Mind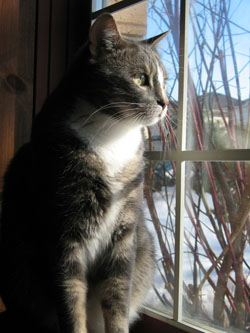 "We have used Skippy's Pet Care for the last 5 years. We usually use their services for about 5 weeks per year. We cannot say enough about the care Phil has provided our two cats Quincy and Eli. Phil comes to our home two times a day and feeds them, takes time to play with them, brushes them, change their litter boxes and make sure they have fresh water. Every day there is two entries in a journal to let us know how our cats have been and whether they have been brushed. Phil also has been a great help by watering our potted plants and brining in the mail. We feel truly blessed to have Phil. He cares about our animals while we are away! It really gives us peace of mind that they can stay in their own home where they are the happiest."
Gail & Art
Stoney Creek, Ontario
Best Pet Care in Hamilton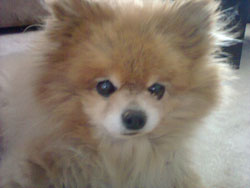 "Skippy's Pet Care provides the best in home pet care in Hamilton. For 8 years Skippy's has provided excellent care for our two dogs. They love to see him and we know they are safe and happy while they are in his care. He is very professional and always goes above and beyond to make sure our dogs Zach and Christie are happy! We love that Phil leaves notes behind to tell us how our dogs were on his visits/walks. It's very reassuring to know that our pets are always in good hands with when they are with Phil!"
Susan & Dave
Hamilton, Ontario
Extremely Reliable, Trustworthy and Honest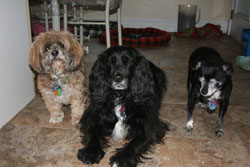 "My wife Linda and I were one of Phil's first customers when he started Skippy's Pet Care. At that time we were both working, and with three dogs (and two cats) we needed someone to come to our home and let our dogs out. At the same time Phil would play with them and clean up after them. Since my wife retired, we continue to use Phil whenever we go away for the day and during vacations. He takes the dogs for a walks."

"Phil is an extremely reliable, trustworthy and honest person and in the years that we have been using Skippy's we have never had an issue or concern. Phil is a very personable person, he is knowledgeable regarding animal care. We feel fortunate that we found Phil, we can trust him completely."
Bert & Linda
Hamilton, Ontario
Phil is Amazing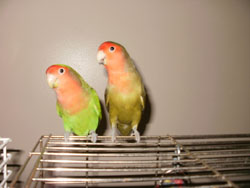 "Phil Collen has been taking care of my birds for a number of years. He is very friendly and helpful. They sense that he is a familiar person who will do his best to make them comfortable. I have had other animal care professional tkae care of my birds while I was away on holiday and found that my birds were in a highly agitated state when I returned. When Phil took care of them I found they were very calm. On occasion Phil has gone to the store to buy veggies for them to supplement their food when the food I had left ran out. Overall, Phil is a very caring individual that I will always trust with my darlings."
Francesca
Stoney Creek, Ontario
The Perfect Fit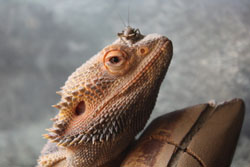 "We have been using Skippy's Pet Care for several years now. Having had 2 gerbils, a tank full of fish and a Bearded Dragon it was hard to find someone to look after them when we were away for more than a few days at a time. Phil Collen was a perfect fit. We know that we can go away and not have to worry about our small pets, they will be well looked after. With Phil we know our house is in good hands. He waters our plants inside and out, picks up papers and flyers at the door and just generally makes sure that everything is OK. We would recommend his services to anyone as we feel that we can trust him with our pets and our house."
Dave
Hamilton, Ontario